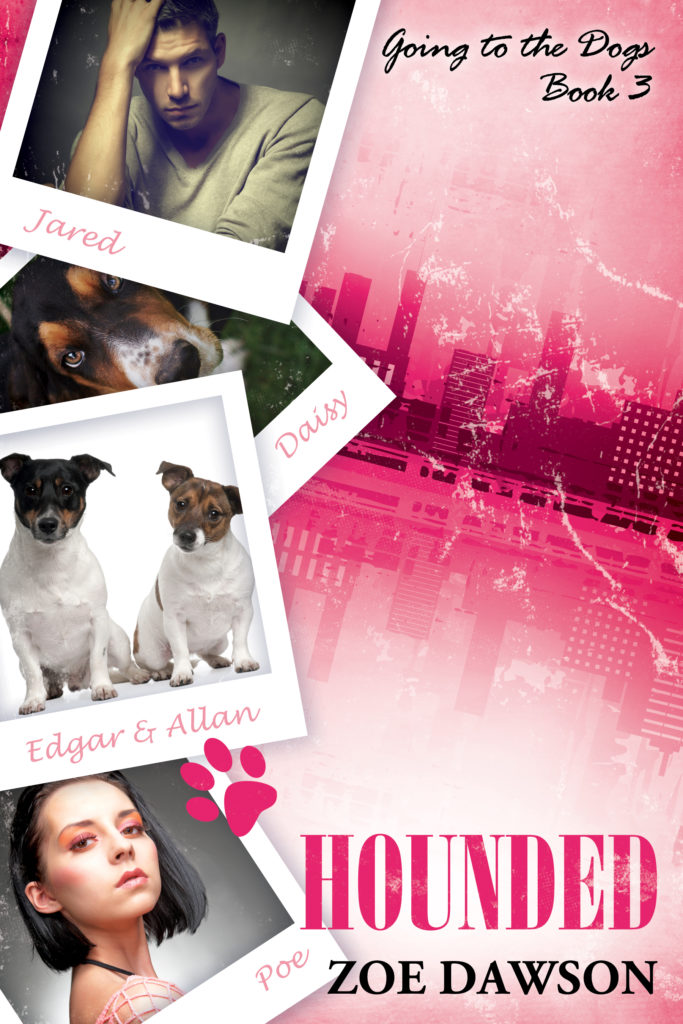 I'll get you and your little dogs, too!
Veterinarian Poe Madigan enters The Fur Ball with her Jack Russell terriers (aka The Terrible Two) to compete for a substantial cash prize that will keep her mother from losing her home. But when her fabulous partner sprains his ankle, Poe must trade him and his talented Bichon for a sexy, muscle-bound hunk who can't dance and his basset hound, Lazy Daisy. If that's not enough to make her despair, it seems The Terrible Two have angered someone and they're receiving death threats!
Security specialist Jared Taylor promises one of Poe's friends that he will go undercover as her dog dancing partner to protect her from danger. He didn't expect to have his staid, traditional life turned all topsy-turvy and he would find a soft spot for a neglected hound and fall for a Goth princess. But when he reveals who he really is and why he is in Poe's life will it destroy the foundation of trust they've built? Could he lose the real prize – Poe?
Add to Goodreads Shelf
Buy Links:
Amazon | B&N | iBooks | Google | Kobo | Smashwords
Books in this series:
Going to the Dogs
BOOK 1: Leashed
BOOK 2: Groomed
BOOK 3: Hounded
BOOK 4: Collared
BOOK 5: Piggy Bank Blues
BOOK 6: Holding Still
BOOK 7: Louder Than Words
BOOK 8: What Matters Most
BOOK 9: Easier Said Than Done
BOOK 10: Up Against the Boards
BOOK 11: In Her Wildest Dreams
BOOK 12: Floating to the Bottom
Going to the Dogs Wedding Novellas
BOOK 1: Fetched
BOOK2: Tangled
BOOK 3: Handled
BOOK 4: Captured
Boxed Set
Save
Save
Save
Save
Save