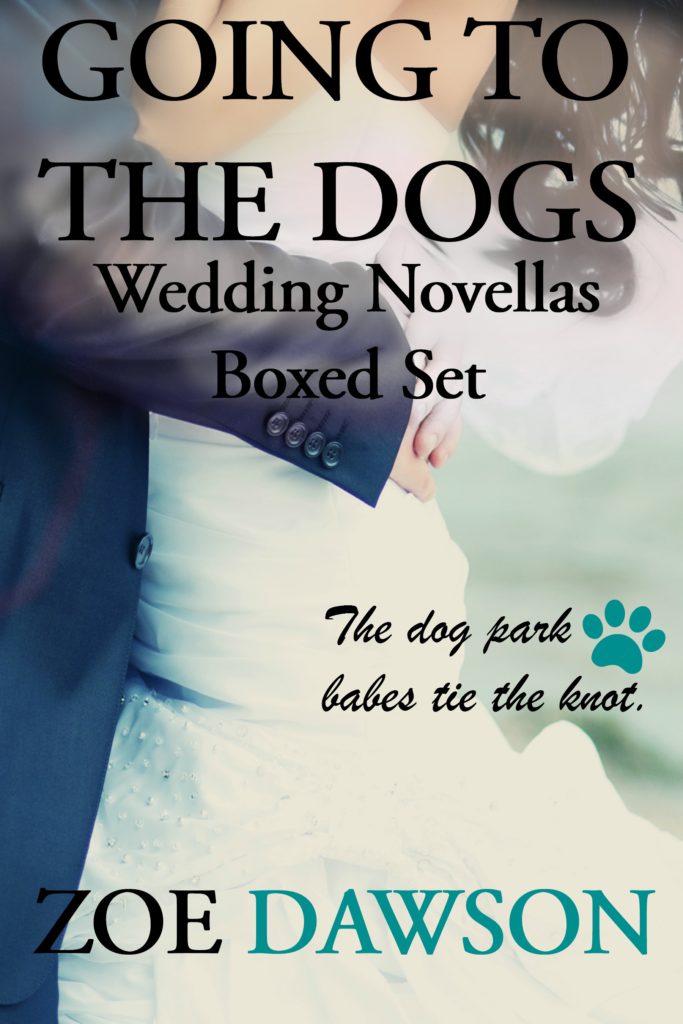 The dog park babes tie the knot
These novellas should only be read after you finish the Going to the Dogs series.
Fetched
Poe's getting married! Before she can say Zombie Apocalypse, she's off to Vegas where all her friends and family are assembling. They have to put a wedding together in a week. Can the dog park babes come to her rescue to get this hitching to come off without a hitch? Ah, wait, The Terrible Two are involved.
Tangled
Callie and Owen only have one barrier between them. Owen's past. She wants to hear about it. He doesn't want to spill. Will their marriage survive?
Handled
Brooke and Drew don't quite see eye to eye about Brooke's businesses. He wants her to slow down and she thinks she can do it all. Will the disagreement spill over and tear them apart?
Captured
Harper and Caleb found some common ground, but now that it's time to tie the knot, Caleb's pride might end the marriage before it even begins.
Buy Links:
Amazon | B&N | iBooks | Google | Kobo | Smashwords
Save