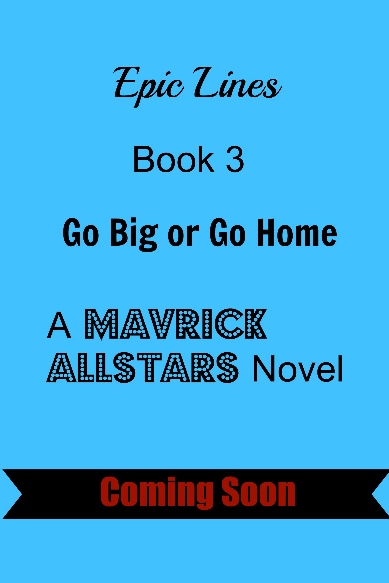 Extreme takes on a whole new meaning as Zoe Dawson's series continues with more gut-wrenching emotion mixed in with an adrenaline rush. These female agents don't go down for the count, they come up swinging when their hearts and professions are on the line, giving everything they have to their jobs and sexy, knee-melting clients. There comes a time when you have to decide if you're a professional or an amateur—then live with the choice.
Hannah Walsh might look like a frothy, pink concoction of femininity wrapped up with fairy wings, but she's nothing short of a hard-hitting sports agent working for internationally renowned Mavrick Allstars. She intends to sign a sixteen-year-old phenom snow boarder. But in the process, Hannah gets her knees cut out from under her, shaking her confidence. Not to mention, all her disappointments, regrets and pain resurfaces from her failed Olympic bid. Then she runs smack into Teagan Quicksilver one night while she's on a bender and he's delectably chivalrous. The next thing she knows, she wakes up in his bed to a set of deep blue eyes and a hard, muscled body. Not normally a one-night-stand girl, she discovers he was indeed gallant, saving her from a frozen death and letting her sleep off her binge. Getting involved with him is counterproductive and distracting, but with all this intense sexual tension flying between them, it's hard for Hannah to keep her mind on her potential client. Then, she sees him in a completely different light, his skill and talent on the slopes blowing her away, shifting her attention and professional eye his way.
Snow boarder Teagan Quicksilver has shunned the limelight, instead preferring to hang around the fringes of greatness, doing just enough in competitions to feed his adrenaline addiction and stay under the radar. He has been going it alone since his mother passed two years ago as he tries to overcome the grief and the terrible onset of trauma stuttering that has made him withdrawn and wary of exposing himself to ridicule. But Hannah's sweetness draws him in deeper and deeper as she pulls him out of himself with each passing minute. She brings out his deepest desire to become a professional in the sport he lives and breathes. But the pressures of competing at the top of his game could easily break him like he's never been broken before. It'll take courage and determination to allow his walls to fall and give Hannah full and complete access to him body and soul. In the end, it'll be up to him to reach for his dreams where success rides the razor edge of an epic line only he can cross.
When Hannah ties Teagan and his heart into knots, can he trust that she will be there for him or is he heading for a huge wipeout? Can he overcome his biggest shame and fear to become the athlete he's destined to be?
Add to Goodreads Shelf
Books in this series:
Ramping Up, Book #1
Impact Zone, Book #2
Epic Lines, Book #3
Save
Save
Save