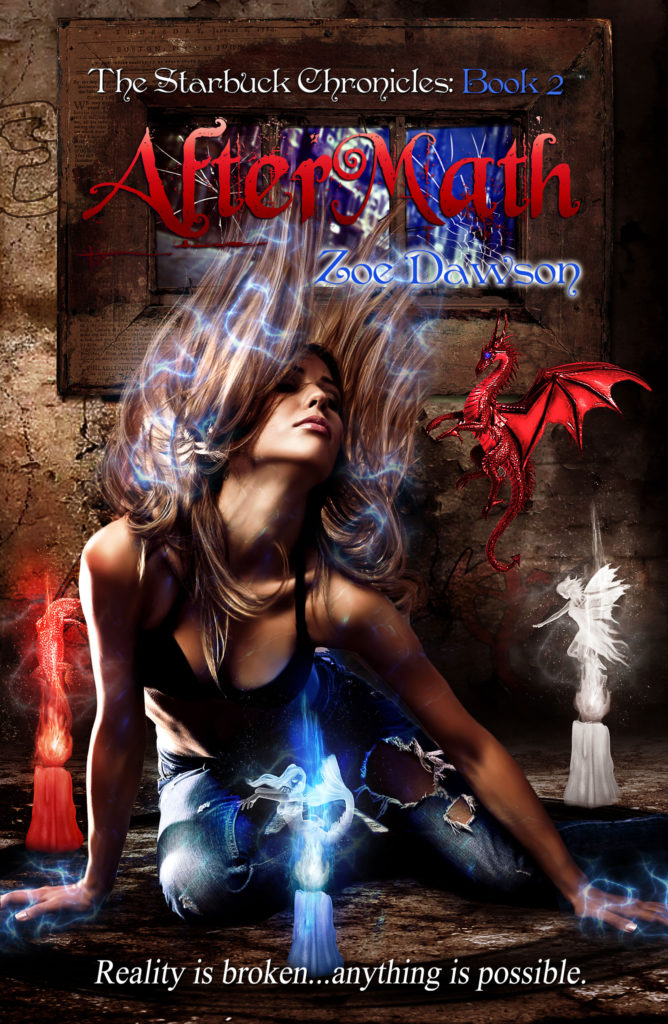 In this world gone mad…Lily's biggest challenge is to survive.
Lily Starbuck now has a new place to live and a tough taskmaster of a roommate who's determined to teach her to kick ass—bruises and broken bones be damned. But to add to her to do list, she's working on getting her new catering business off the ground, finding her partner's murderer and tracking down that homicidal rogue mage.
After being stonewalled by the wily Tarquin Wilding who is believed to be holding the one man in all of the Twin Cities who wants her dead, she's actually going to do something completely crazy. But when things go from bad to worse, Lily finds herself embroiled in a sinister Shadow Fae plot and traveling from the Earth Realm to the Fae Realm poses one more deadly obstacle to not only finding her partner's killer, but in saving a valued life.
Then, there's the small matter of handling those pesky, sexy males, dusthound Talon Sunstrike and OS Warden Fox Echohawk while discovering who she used to be.
And, yes, Nock still continues to go invisible on her.
Add to Goodreads Shelf
Buy Links:
Buy on Amazon | iBooks | B&N | Google | Kobo | Smashwords
The Starbuck Chronicles
AfterLife
AfterMath
Save
Save
Save