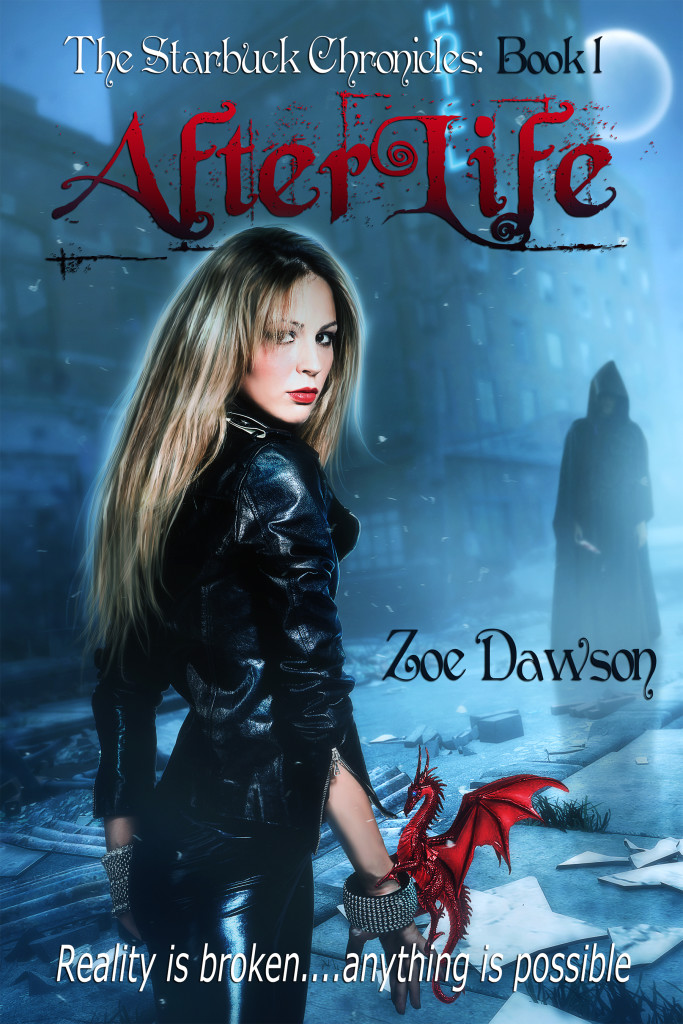 The Starbuck Chronicles
Series Overview
The fine thread between reality and the fantastical has snapped. The mortal and supernatural must learn to co-exist in post-reality Minneapolis/St. Paul where video games leak monsters into the night, demons roam, thirsting for more than just blood, people are not who or what they seem and a diabolical evil plots and plans to devour the world.
AfterLife

Lily Starbuck's day doesn't start well with blood on the horizon and a grumpy werewolf who refuses to pay his catering bill. Her day only gets worse when her catering company business partner turns up dead after cleaning out their bank accounts. Lily is now heartbroken and flat broke.
Enter the Fairy Dust Administration (FDA). Fae dust hounds hot on her partner's trail for dealing in illegal dust now turn their attention to her. Their leader, sexy Talon Sunstrike, takes a particular interest in her and is hard to shake.
With Lily's very livelihood in jeopardy, she has no choice but to discover who killed her partner and try to track down the cash with only a cantankerous gnome who delights in going invisible on her as backup. Clues lead her to an open case being investigated by Otherworld Security (O.S.) and the tough O.S. Warden, shapeshifter, Rayne Parish.
It seems a rogue mage has created a video game that is unwarded and game monsters are being released to terrorize the citizens of the Twin Cities. Trouble is Lily has reason to believe that this mage killed her partner.
In this world gone mad, Lily's biggest challenge…is to survive.
Add to Goodreads Shelf
Buy Links:
Buy on Amazon | B&N | iBooks | Kobo | Smashwords
The Starbuck Chronicles
AfterLife
AfterMath
Save
Save